2018 has begun! 🎉 I know it sounds cliché but this year does bring a lot of changes for me. The biggest one is that I've left TRIM-IT.
It wasn't an easy decision to make, but it's the only sensible option. I've really enjoyed working on TRIM-IT over the past two years, I've had brilliant opportunities that I otherwise would have never had - it really pushed me out of my comfort zone. I'm certainly not the same person I was when it all started.
For me, being a part of TRIM-IT was always a risk. As you all know I'm still studying for my BSc at university and there was always the risk of my work with TRIM-IT affecting my studies. I'm fortunate that it never did affect them. However as time goes on and I get closer to graduation it's a risk I'm no longer willing to take.
I came to university with the goal of obtaining a first class degree and I'm still committed to that. Alongside that I really need to land a well paying job once I graduate. I wanted TRIM-IT to be that job, but as time has gone on, it's another gamble that I'm not willing to take.
My work in this startup has taught me that you need to aim high and take big risks - with that mentality we achieved some amazing things. However I've always been aware of my personal situation and unfortunately at this time I can't risk my future in the same way.
So these risks along with my finances becoming ever tighter and tighter have led to my leaving. I do truely wish that I could have stayed. I sincerly wish Darren and the team so much success with the mobile barbering service - the van looks so pristine!
I'll be forever grateful that I met Darren all that time ago in the coding society. I said before that I wasn't the same person I was when it started, that's partly due to the experiences, but it's also because of the brilliant people I've worked with along the way. I may not be a part of the TRIM-IT team anymore, but I know I will be connected to this exceptional group of people forevermore.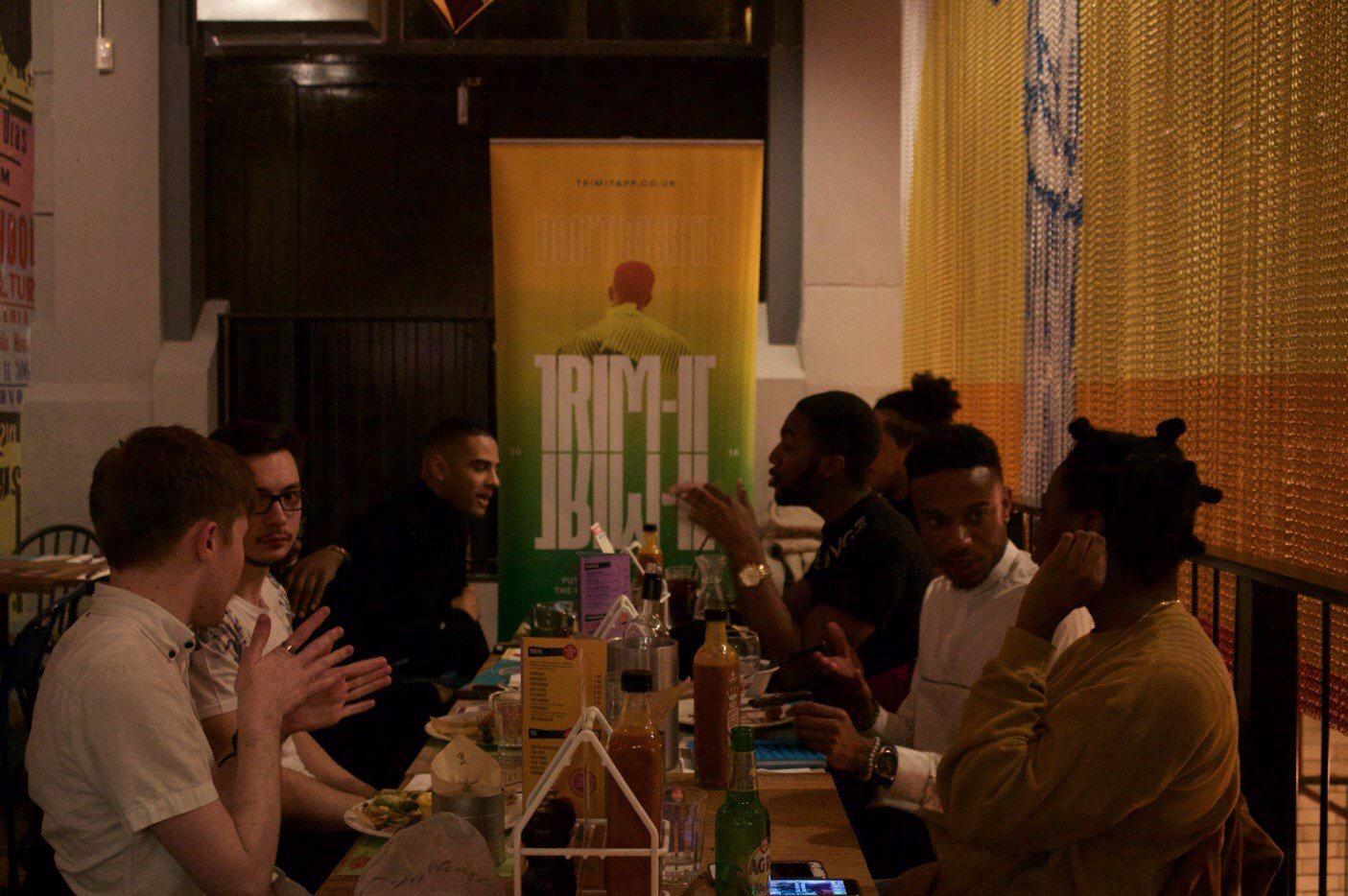 The first in-person TRIM-IT meeting in 2016 (left to right): Me, Pete, Sam, Nana, Nathan, Darren & Chi
It's odd to have this time freed up now. I've decided to use it on focusing on my studies, earning some money and focusing on myself!
I am fairly booked up with work from now until summer, but I am still available for work. If you're interested in hiring me, check out my portfolio and please do get in touch!
Besides all this, I've recently begun teaching a web development course! The course is organised by Code First: Girls and is running for the next couple of months at uni. We had the first session last Thursday where I led the second hour on HTML basics. I'm so glad I've had the opportunity - I really enjoy teaching!
Me and Kirsty took a quick trip to Venice at the end of the month. It's a really beautiful city, we enjoyed riding on the Vaporetto! It was actually a little colder than home, but it was still a sweet little holiday. We ate sooo much food!
I also finally had chance to re-design this website! I'm very happy with it!! As you can (hopefully) tell, the aim was to really strip back and focus on the content. I'd be interested to hear what you all think of it.
In spirit of the new year, I'd say two of my goals for this year are:
To cook more
To blog more (outside of these monthly posts)
I'm now getting ready to start back at university and throw myself into my studies. All my modules this term are really exciting: Machine Learning, Computer Vision, Acquired Intelligence & Adaptive Behaviour and Software Engineering. Next time I write I'll be well into the term… until then x