Another double month post this time, in May and June I had my end of year exams, rolled out a new product and took a short trip to Manchester.
The one word I would use to describe May is: stressful. There was so much going on. University was wrapping up, so this meant deadlines, deadlines, exams and deadlines. The scariest of all these was my Neuroscience and Behaviour exam… yes I actually chose that module. Revision for that exam was sizeable – it consisted on many days of Kirsty quizzing me on various functions of the brain and animal behaviour. I definitely feel like I have a good general grasp on the topic now though. I could still explain to you how neurons work and some cool facts about what happens as an animal becomes domesticated – so the revision definitely worked. However I wasn't so lucky with the exam, it was horrible. A fair amount of the questions were out of my knowledge base. Unfortunately no amount of revision could make me a full blown biology/neuroscience student, at the end of the day biology has always been my worst science. I'm still waiting on the grade for that module, I'm sure I passed, it's just whether or not I barely scraped the pass I don't know.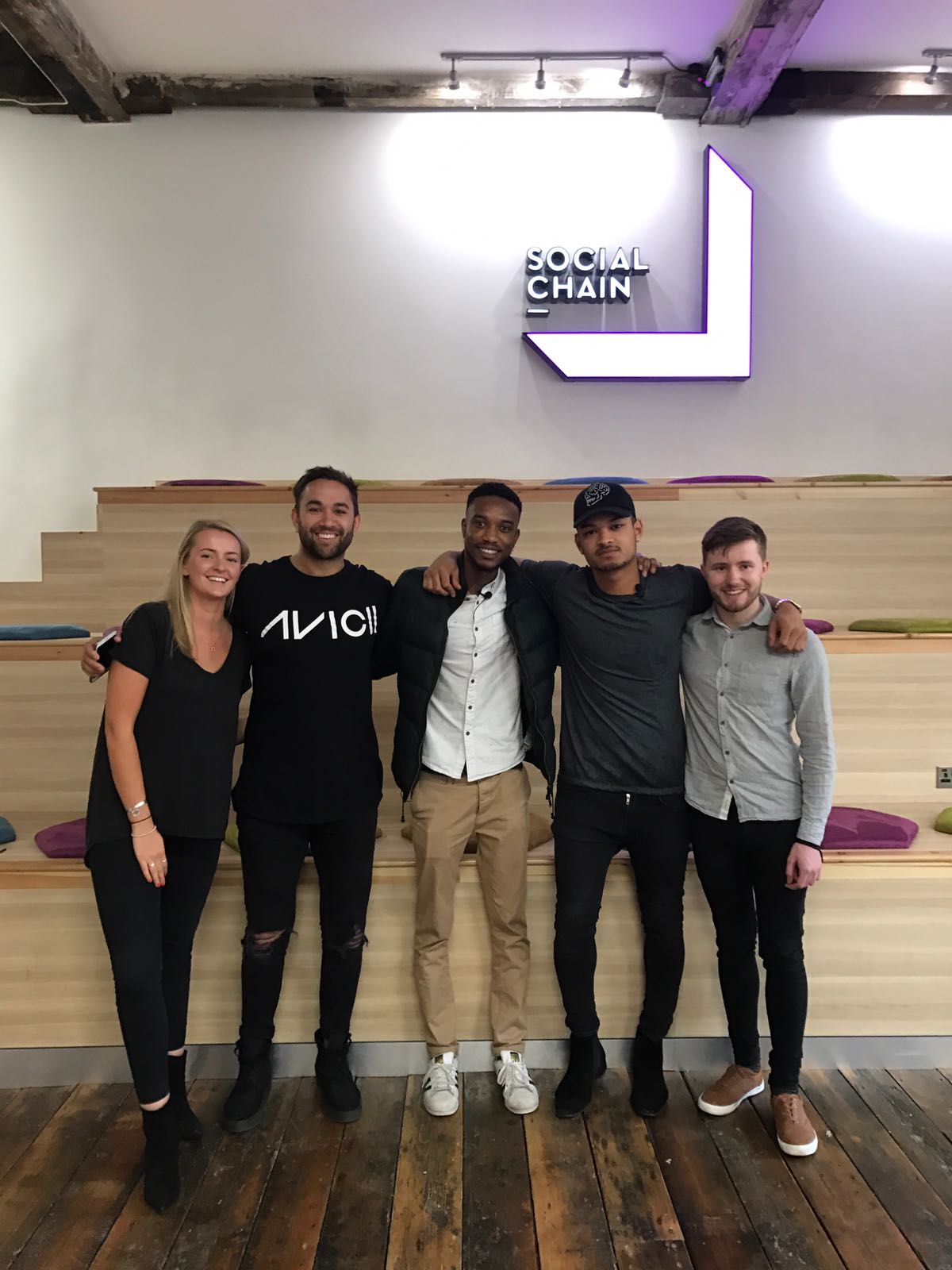 Me and Darren took a short overnight trip to Manchester in May also, venturing up to the Social Chain office for a competition. This involved us hauling a TV, TV stand and our suitcases in between trains and taxis, by the end of it we were absolutely destroyed, only then to come back to Brighton to attend an investor event! That day really stands out in my head as a typical day in doing this thing – just a nonsense day that doesn't make sense, but was good fun and packed with insight. We met Steve Bartlett too and he is honestly a lovely guy – he gave us some good advice and gave us a brief office tour. Their dog is also super cute!
The rest of May was concerned with me finishing up TRIM-IT's newest product, ALINE. Check out the video below to learn more, but the long and short of it is: ALINE is a digital queueing system for our best and busiest barbers. It allows a user to queue in the shop or even from home via the app, the barber is able to manage their queue via their own app and to finish it off we install a display in each shop to show the queue's progress! It was a lot of work, but its really come together. I used a NodeJS server running Socket.IO to deal with the various connections, built on AWS Elastic Beanstalk and DynamoDB. A challenge was ensuring that the queue's would be backed up but also live. I considered using AWS' SQS for a short while but finally settled on having a JSON object on the server which is manipulated and read by the sockets while is consistently backed up to DynamoDB incase of a server restart or similar. The hardest part was getting the displays to work, we chose a low cost LG TV for this, however they only run their own browser, WebOS… yeah. After getting it working on my laptop (using Chrome… you can see where this is going) I faced a load of problems getting it working on WebOS, not even so much from Socket.IO, it was actually their implementation on HTML5 video which caused me issues. In the end I got their after many, many hours! An issue WebOS seems to have with HTML5 is that it doesn't like to replay a video once it has finished (which requires you to reload the video each time you want to play it). If anyone has more experience with WebOS than me and feel like sharing your knowledge, please get in touch!
My work over the past two months has taught me a lot. There were many times during ALINE development that I felt like it just wasn't going to work, but what I found is that it can always work you just have to change your mindset about the way you make that happen. An example of this during the deployment of the backend, we discovered a need for the server to communicate over IPv6. I spent a long while trying to figure this out and was about to decide it not possible, when Kirsty came along with a fresh set of eyes and suggested I try something I had overlooked. And it worked. This sort of thing has happened a lot of times over the past two months. I suppose its a case of not losing hope.
So now to June. June has seen me finish up my second year (first year of my bachelors) at uni! Its definitely been a good one, a step up from the foundation year. It challenged me a whole lot more and I also learned a lot from balancing it with my other responsibilities. I know next year will be harder but I am ready for it. During the end of my exams, we launched ALINE.
This was the first product we got to build with learnings from our initial build of the app. This meant we got to do a lot more right this time, but there was still (as always) more to learn for next time. This time we ensured we nailed down the functional design very early on which meant there we no surprises when it came to implementation. In terms of challenges, like I said getting the server working properly and dealing with WebOS were big challenges but a sneakier thing was the cost associated with sending SMS! This required us to have a rethink of our strategy that we hadn't initially anticipated, but we managed to get a decent one in place for the launch which I'm proud of. The great thing about tech is that the ink never dries.
So now uni is done and ALINE is out there, it opens the door for me and Pete to spend the summer improving our products. This is something that I've wanted to do since the start of the year. We are currently two weeks into this and we have already been able to get through a large body of work. We are in the middle of revamping our signup process: we are really stripping it back and allow users to signup and login with just there name and mobile number. The initial design of our signup was quite arbitrary, it was simply the data we thought was useful at the very beginning of the company. At that point we were just trying to get something out there and get it off the ground rather than considering the UX too much – which had certain short-term merits but honestly I would never do it like that again. Anyway, big thanks to Jaye for making me open my eyes to how we could improve our signup. The rest of our work involves making it easier for a user to make their first booking quickly and then also to make repeat bookings with ease. We also have planned improvements to allow barbers to better manage their time which is extremely exciting as I believe it will enable us to take many more bookings than we currently do.
In June it was also my Mum's birthday, Father's day and my little brother's first birthday. With everything else going on in life, I really enjoy being able to spend time with my family – as anyone who has met any of my family they will know they are all lovely! I can't believe Noah is already one years old. I know people always say this with babies, but he's grown up so fast. With my sisters I spent everyday with them when they were little so it was difficult to see them growing, but with my brothers, seeing them less frequently always surprises me how far they've come along! Bless my family. I also found out recently that my Mum has taken up running and made the fateful decision to go running with her when I'm back home in August!!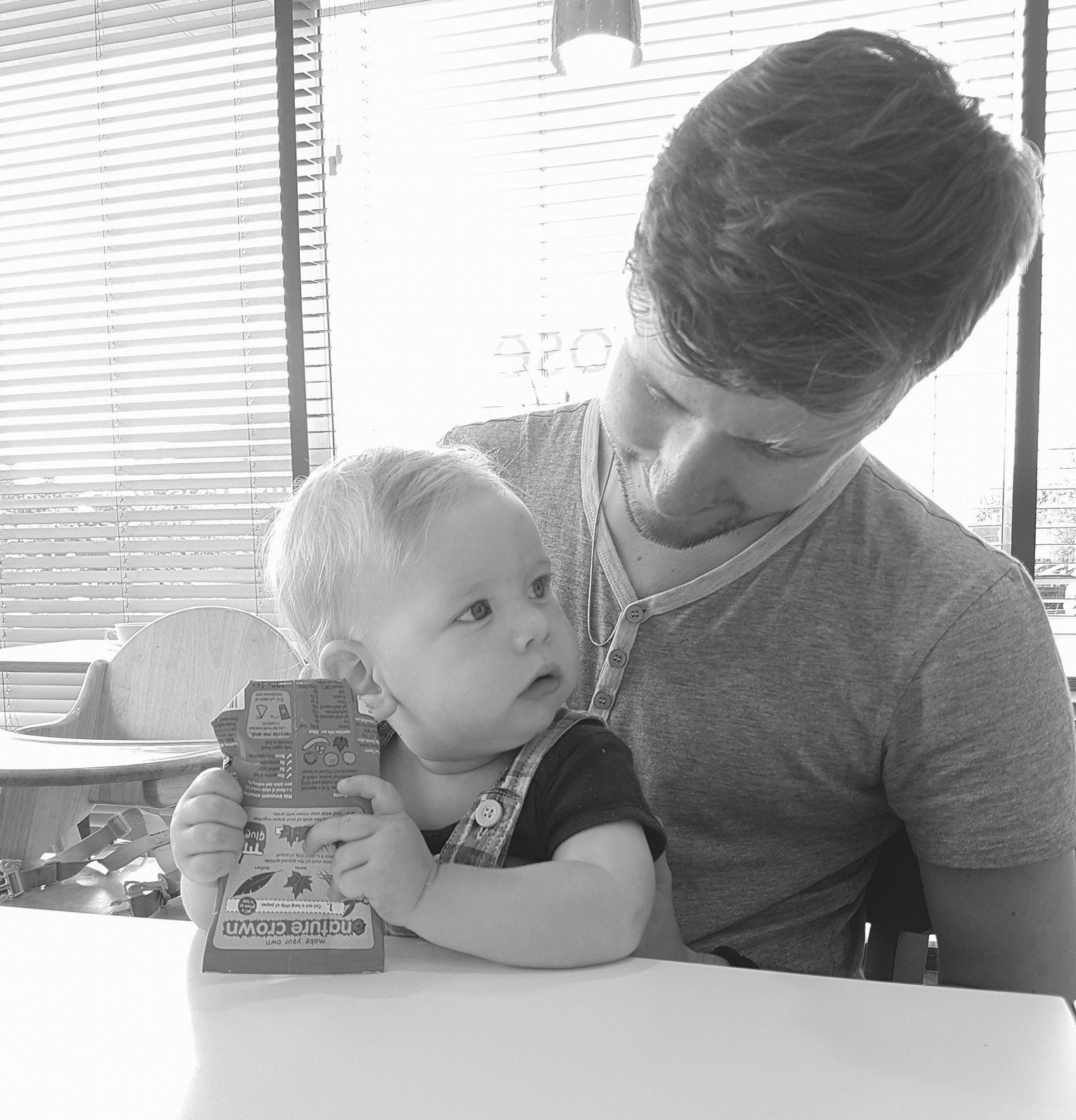 Before I finish up, I want to mention that Kirsty has recently started her own blog. She will be blogging out topics such as: university, mental health, women's health and much more. At the time of writing there are four posts up and I'd really recommend you check them out, for example take a read of her post about dealing with stress at university. I know I'm biased but honestly Kirsty is really bearing her soul and the posts are very helpful and informative!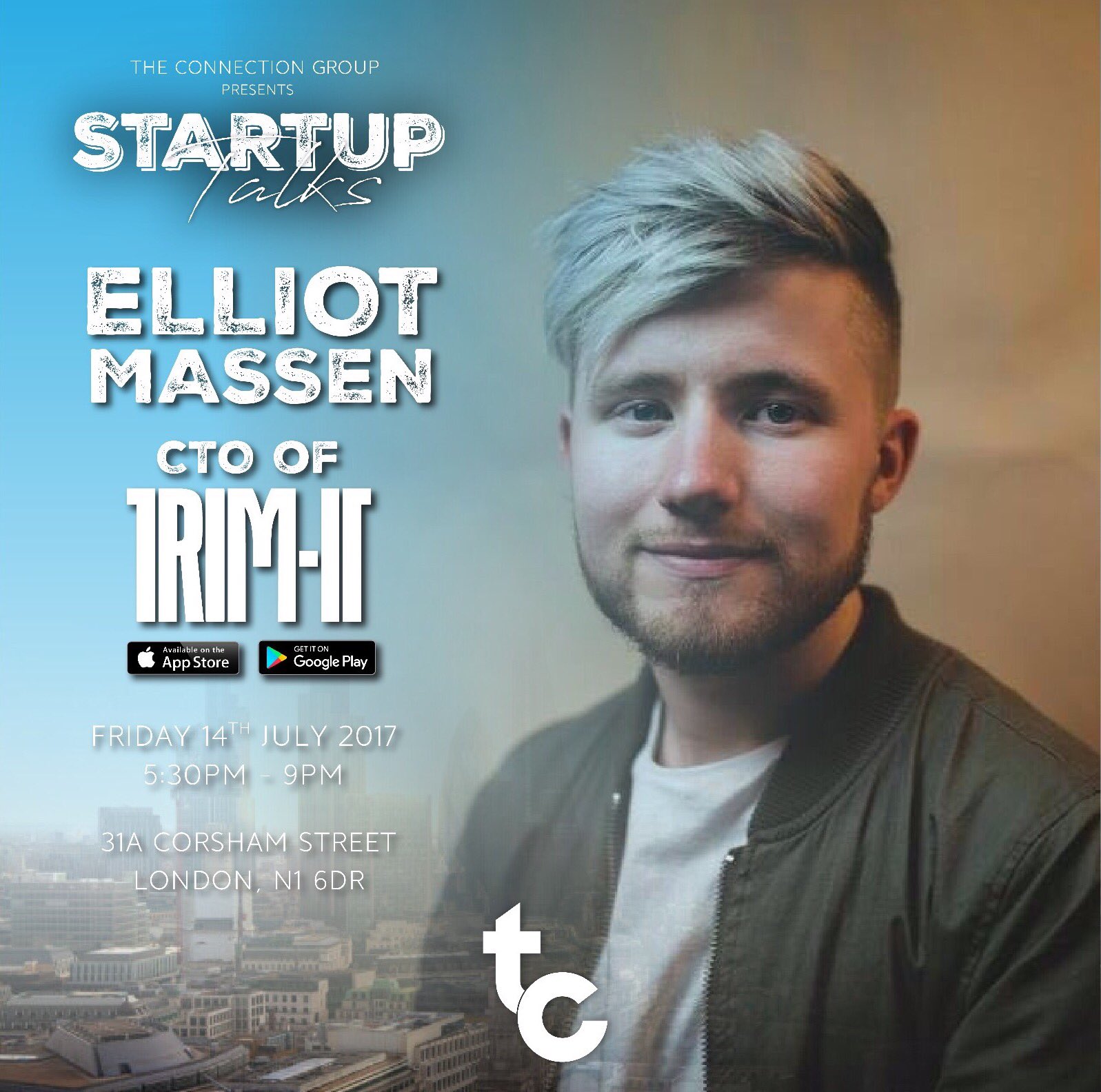 Coming up next month: planning for our hackathon at Sussex University is ramping up and we are getting a lot of good news in regard to sponsorship. I'll mention this more in the coming months. Me and Darren sat down with Debbie Okenla to talk about TRIM-IT's story so far which should be released as a podcast in a month or two. I was also offered to speak at Startup Talks by The Connection, I'll be speaking about confidence and work/life balance, two topics to are very relevant to me and I think a lot of other young entrepreneurs. If you'd like to come along you can get tickets here.
I promise I am in the process of designing this damn website too.
Elliot x