This monthly thing isn't really working out so well. Despite not posting about the past three months, here we go.
The biggest thing that has happened since the new year is by far the TRIM-IT launch! We opened up our services to Lambeth and since then also Lewisham. I can't explain how brilliant and strange it is to see that we are facilitating trims every day. There's always going to be more to do – but this is by far my proudest work to date. The TRIM-IT team is stronger than ever and its great to see our product out there in the real world now. I can't wait to show off the next steps – but that's for a different time.
Over the past few months I've been shifting my mindset when it comes to my work. Not just with TRIM-IT, but generally. I'm a developer by trade, so I'm very used to thinking about things extremely technically. I'm shifting my mindsets to also include creative approaches and to ensure I'm always putting the end-user at the centre of my thinking. Part of this has been practicing design more (starting at HackJunction with Guardeon), but also I've been trying to talk about this more. I attended an event last month with Christina and Joe about Customer Experience which was great. The event was put on by SSW and given by Francisco from LOVESPACE.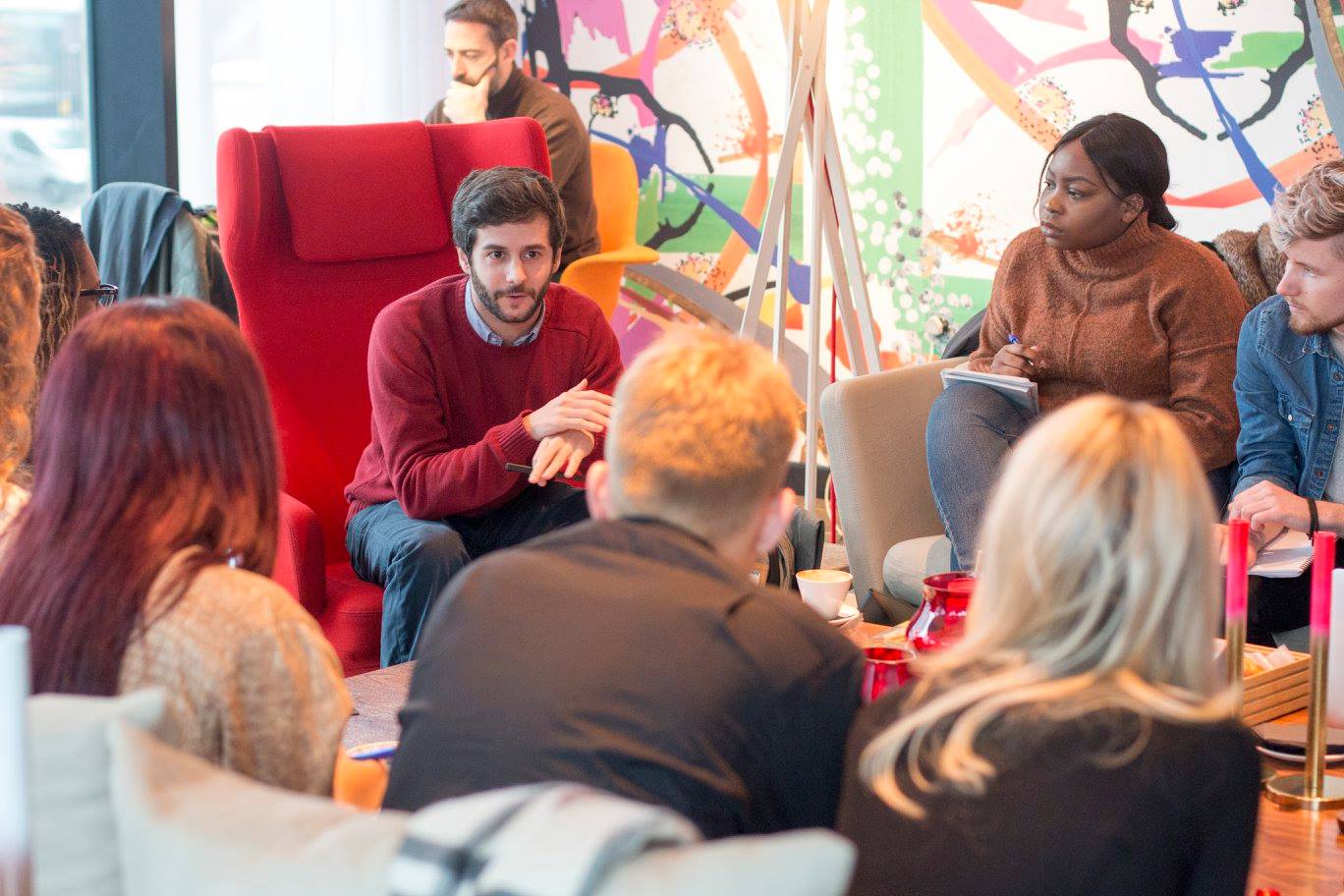 I had a great time and learned a lot. The biggest thing I took away from it was that you have to keep in mind what happens to the customer's experience after you've given them the good/service. I certainly think that there's a lot there to be explored!
Easy to forget amongst all this that I am also a student… but actually uni is going really well. I seriously can't complain about the grades I have been getting so far. At this rate I am on track for a first this year which is what I wanted. I know some people think that in first year theres not much point in aiming too high, as the grade doesn't count to your overall grade – however I like to challenge myself and also, for me, I want to try even when I don't have to. I'm realising that my personality requires me to be disciplined all of the time to succeed. From experience I know I can't let myself off to much.
I'm really enjoying this term of uni because we are really starting to get stuck into some more advanced concepts. In programming we are covering test-driven development which is refreshing! I'm also taking a neuroscience and behaviour module which is way, way out of my comfort zone but I am really loving it. I think that there is something in learning about how biological systems have evolved that can be used to help model computer systems. I would argue that in a way you can draw similarities between action potentials in neutrons and the idea of binary in a transistor. All this reminds me why I wanted to be at uni so much – I simply love learning, I don't care if that makes me a geek.
Also at uni: me, Pete and Sam have taken on the hackathon society, HackSussex. We have a lot to do but we are really looking forward to the challenge. My first task was to rebrand the society which was so fun! This is part of my trying to immerse myself in design more and I'm so glad I gave it a go. I ended up producing a branding document, which, while a bit rough around the edges, I'm pretty pleased with. There's more work to be done on it but it definitely gives us a good start. I'll definitely touch more on HackSussex in future posts as we progress further with it.
In regular life, me and Sam went to a screening of Brexageddon on campus. I thought it was alright, but by far the best part was that the creators, Heydon Prose and Jolyon Rubenstein, were there to discuss it and other topics afterwards along with Caroline Lucas. I say this was the best part because it gave a lot more context to the whole thing and was great to get insight into their thoughts. My biggest feeling about the film was that it didn't further any discussion rather just satirise it all (I realise that was the aim) – but Heydon and Jolyon explained that they did have a feeling of being a part of the system/problem despite them both being quite political themselves. There were some very interesting discussions about the state of left wing politics in the UK too which still have me thinking now a week on. It was brilliant to see Caroline Lucas speak – there was a point where she was combating a point about nuclear weapons and I could see that she felt very passionately about it but still managed to speak so clearly and make her point. It was inspiring! Me and Kirsty also went to a talk on campus about misconceptions from the media about Syria. Although it was complex to make sense of all the data and history I came away knowing more than I did before, mostly about the actions of the regime. I feel like now I can read about the situation with more clarity.
Besides all that it was my birthday last week too, I'm 22 now! I had a lovely time with my family and friends. I saw my little brother Noah too, smiley as ever – he's babbling a bit more now too! Kirsty gave me a great book about how automation could cause mass unemployment by Martin Ford. This is a topic that has interested me for the past few months and I'm very keen to finish reading the book and write a post on FWRD about it – I think it is something that more people need to be aware of, as I think that it will come to shape the next few decades!
That's all x