So I missed my October post, to be honest I expected to miss a post here or there. I'm not perfect! Anyway October and November have been so, so busy for me. So busy that I can barely recall much of what has happened besides a few key things. This post is being written late too, I'm not gonna hang around to edit this.
I've begun getting so grades back from uni, the first two were above 90% – so I'm doing something right so far. University has been good, I'm really getting into this course. We are starting to cover stuff on the edge of my current knowledge now which really excites me.
From my course, I was inspired to write a very small, evolutionary system simulator. In my Ghost in the Machine seminar we were talking about free-will or something, which led me to think about how this all started. I figured it's very small cells (or similar) that can mutate, reproduce and have a selection process. I put something together that can now be found on Github, you can find NodeWorld here.
I also attended a talk at Facebook given by their CTO, Mike Schroepfer. I went up to London and thought the talk was fairly interesting. I think for me given the distance I travelled I expect a little more, but still I can't complain… I was in the same room as Facebook's CTO. It really made me think about what I want from this life. Sometimes it is really easy to idolise people. I've done it my whole life. It's tricky not to. Sometimes you find yourself in a situation where it dawns on you that everyone is just a person, nothing more, nothing less. So while I did feel a bit starstruck, I also felt inspired. I looked at what Facebook has built, what they are building and imagined what I could do.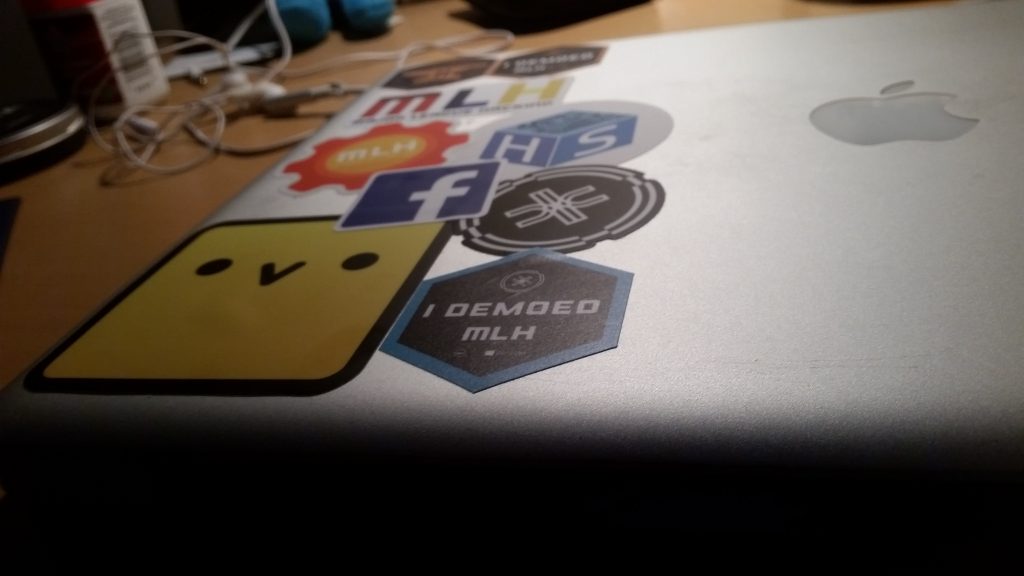 In regard to TRIM-IT, we are so, so close to our promotional release now. The beta test has been insightful. Just yesterday my friend, Archie, tried it out. I asked him what he thought, would he use it again, and his feedback was genuine: "Obviously", "I was like this is so easy". I know feedback from family/friends is dangerous, but my point is that I'm feeling optimistic. I know we have so much to do, but we've also come far already. I'm in an interesting place now where I'm thinking a bit further into the future with TRIM-IT. How will we improve X over the next year, how will we introduce Y.
Over the last week I've been in Helsinki, Finland for HackJunction which was amazing. Me and my amazing team (Guardeon) won the Artificial Intelligence track, meaning we were in the top 10 of about 300 teams. In total 1,300 attended, so to participate, let alone win, is crazy. I'm going to write a separate post about this because it was honestly just brilliant.
Guardeon won the Artificial Intelligent track of #junction2016 ! Super!! #hackthefuture

— Junction (@hackJunction) November 27, 2016
That's all for now, there's so much more to cover but I don't have time. I'm in the process of redesigning this site, gonna strip it back a bit. I'm also getting involved with FWRD, a collective of writers from various perspectives, put together by my friend and colleague, Sam Gordon. I should be putting out a piece in the coming weeks.
That's all for October and November. x